TOMOMI RESEARCH is a professional AI anomaly detection company.
By moving away from visual inspections that rely on the human "five senses" to higher quality than ever before.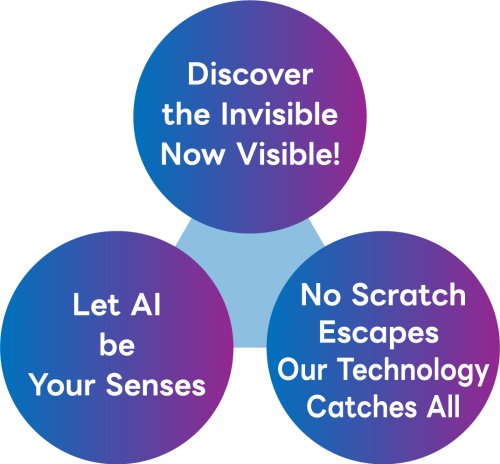 "Discover the Invisible Now Visible!"
Shallow scratches and stains on glossy goods are clearly visible.
We Solve the following problems in visual inspection
Shallow scratches on glossy products are difficult to see.

Missed defects

Heavy burden on inspectors
Using innovative lighting and image processing technologies, even shallow scratches and stains that could only be caught by the human eye can be perfectly captured inthecameraimage.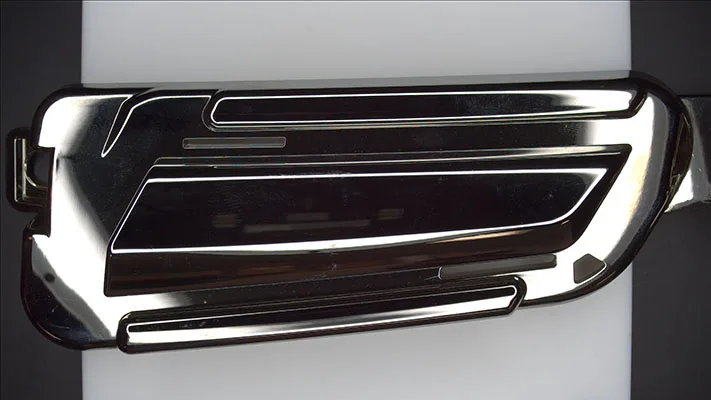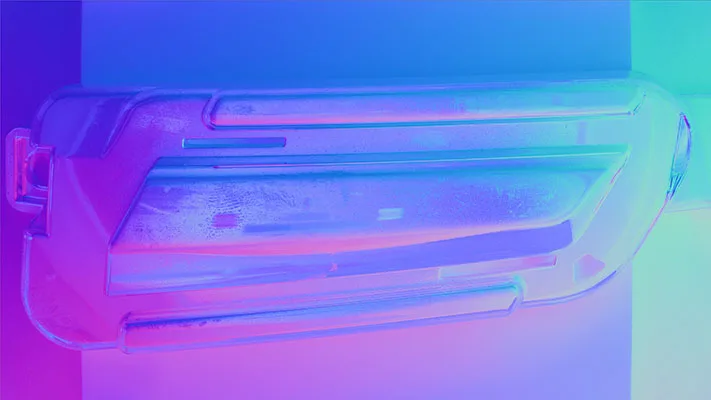 (Right) Automotive, detecting fingerprint smudges on the glossy surface of plated plastic products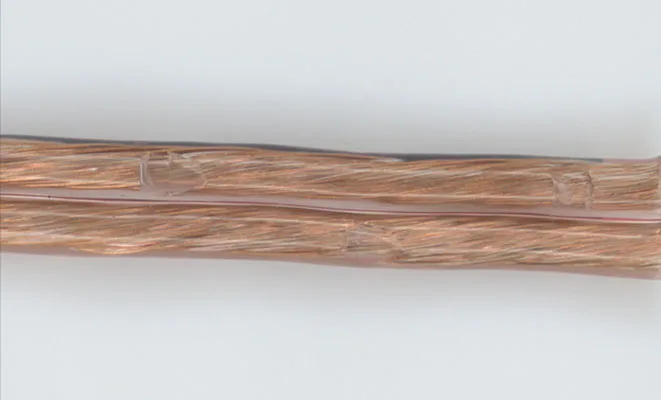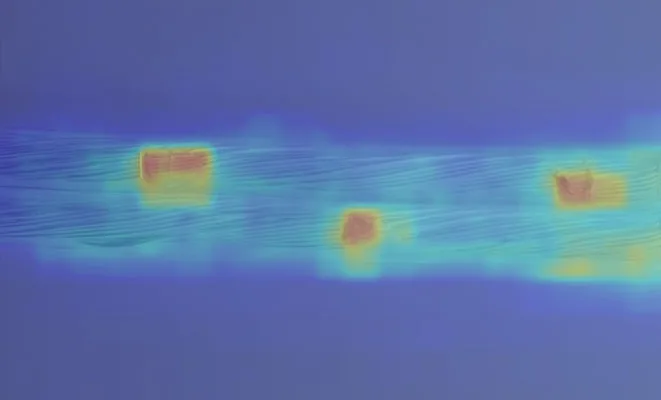 Inspection performance equal to or better than visual inspection
Solves the following problems in visual inspection
Different people make different judgments on good and bad products.

There are many types of defects and it is difficult to make a judgment.

The operation of AI is not clear.
TOMOMIRESEARCH's AI engine quantifies the "discomfort that is not present in good products" when skilled inspectors judge defects, and makes a good/fail judgment. The inspection model can be easily added and updated, TOMOMIRESEARCH can be easily operated.
TOMOMI RESEARCH's DX Initiatives
2022 Prefectural Industry DX Project :
Resolving the Insufficient Automation of Visual Inspection.
Challenges and Solutions for Visual Inspection in the Manufacturing Industry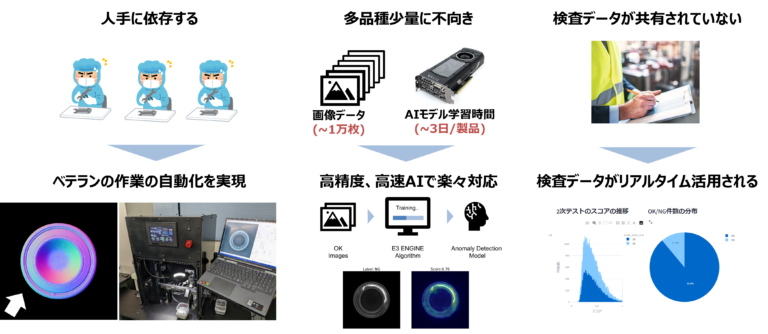 In the manufacturing industry, visual inspection of products is an important process essential for quality control, but in many cases, the inspection process requires human eyesight. 
However, in many cases, inspections require visual inspection by human eyes. As a result, there are issues such as overlooking defects due to halation and inefficiency in inspection work.
In this project, we developed a system to automate the visual inspection of small bearings by utilizing the latest technologies such as FORESIGHT STEREO and E3 ENGINE.
This system reduced the time and labor required for visual inspections and enabled highly accurate, real-time data collection.
TOMOMOMI RESEARCH technology solves visual inspection problems
AI Visual Inspection System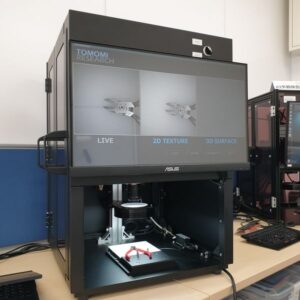 TOMOMOMI RESEARCH's core technologies are integrated to provide human-independent, highly accurate visual inspection.
The TR-100 is designed with a simple configuration and user-friendly GUI.
It is ideal for inspection sites considering the introduction of an AI-based visual inspection system for the first time.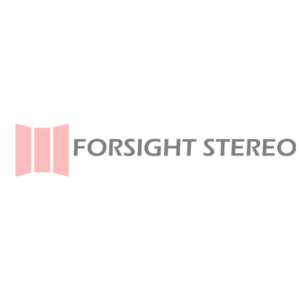 shallow scratches on glossy products are difficult to see due to reflections, and even skilled inspectors tend to overlook them; FORESIGHT STEREO enables imaging with minimal effects of strong reflections and shadows.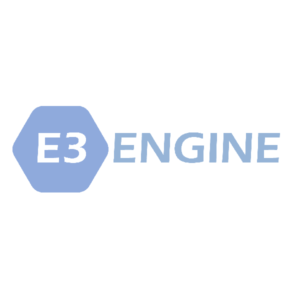 In judging by AI, performance is improved by learning the characteristics of products.
In the manufacturing industry, especially in the case of industrial products, yield is high and defective products are rare. 
E3 ENGINE learns only good products and extracts "discomfort" when inspectors visually inspect the products.
TOMOMI RESEARCH solves the problems of visual inspection.
Visual inspection is not only a quality assurance process, but also an important process that supports "Japanese quality.
The process often relies on the human eye, and is hard work for inspectors who are under pressure not to miss anything.
TOMOMI RESEARCH proposes a system that uses AI to achieve the same or higher level of accuracy as skilled inspectors and can be introduced with less workload on the shop floor.
Even companies that are aggressive in introducing new processing technologies and manufacturing equipment are often hesitant to change their visual inspection process.
TOMOMI RESEARCH identifies various issues such as current inspection problems, product features, and inspection quantity, based on feedback from the shop floor, and proposes solutions suited to each individual situation.